Our Vancouver dentists use a variety of artificial tooth replacements for missing teeth and help restore the structure of your smile and your dental health.
Why Replace Missing Teeth?
Replacing missing teeth is crucial to preserving your long-term oral health. If left unfilled, gaps in your teeth can cause the surrounding teeth to shift and lead to a number of serious issues including decay, gum disease, bone loss and eventual tooth loss.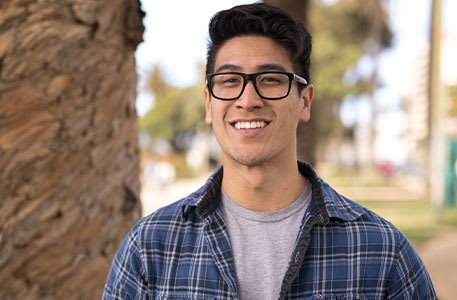 Dental Bridges
A dental bridge is one or more artificial teeth that a dentist uses to fill a gap of one or more missing teeth. 
Your dentist may use a dental bridge to restore the natural contour of your smile, repair your bite, and prevent other teeth from shifting or falling out. 
Dental bridges are custom made for each patient and are barely noticeable when worn.
Dentures
Dentures are artificial teeth and gums that your dentist uses to replace lost or removed natural teeth.
Dentures can be used to replace an entire jaw of missing teeth (full dentures), or just a few missing teeth (partial dentures).
They are custom designed to fit your mouth and matched to your existing natural teeth.
Dental Implants
Your dentist may place a dental implant as part of the process to replace a missing tooth. 
A dental implant is an artificial tooth root that is surgically placed into your jaw bone to support a tooth replacement.
Together, the implant and the tooth replacement look and act like a natural tooth.    Learn More