At Image Smiles in Vancouver, our dentists offer restorative dental procedures such as fillings, crowns and root canals to repair the function and structure of a tooth. 
What is a Dental Restoration?
A dental restoration is any procedure your dentist performs to help fix a damaged tooth or teeth. Depending on your issue, your dentist can determine which restorative procedure will suit your needs.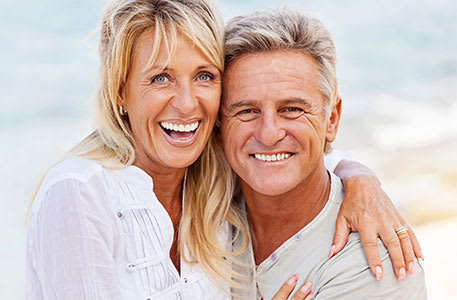 Fillings, Inlays & Onlays
At Image Smiles, we use tooth-coloured composite fillings to repair a cavity or tooth damage, like a crack. 
Inlays and onlays are indirect fillings that are made outside of the mouth and then used to fill a cavity, generally on a molar or premolar. 
Because composite fillings are white, they may be able to be matched to the colour of your existing teeth.
Dental Crowns
A dental crown is a hollow, artificial tooth that is placed over a damaged tooth to help restore and protect it. 
Your dentist may also recommend a dental crown to cover a crooked or discoloured tooth, or to cover a tooth after a root canal. 
Generally made from materials like porcelain or composite, dental crowns can look and function just like natural teeth.
Root Canals
A root canal is a dental procedure where your dentist removes a damaged tooth root from the inside of a tooth.
Once the tooth root is removed, your dentist fills the space with a filling, or covers it with a crown to help restore the tooth's function. 
A root canal can help to relieve any pain or symptoms caused by the damage and may prevent the need for an extraction.