Our Vancouver dentists at Images Smiles use veneers to help repair a variety of dental issues including discoloured, worn or crooked teeth.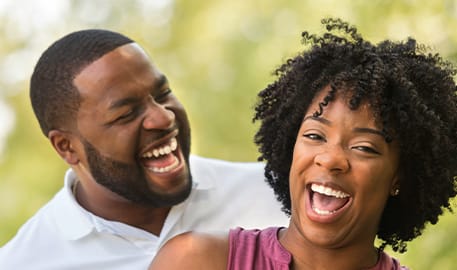 What is a Dental Veneer?
A dental veneer is a thin shell of porcelain that is bonded to the front surfaces of your natural teeth to help repair your smile. 
Dental Veneers in Vancouver: The Process
Adding a dental veneer generally takes at least two dental appointments.
At your first visit, your dentist will take an impression of your teeth which will be used to create your custom veneer.
Once the veneer is made, you will have another appointment where your dentist will bond it to your natural tooth. 
Benefits of Veneers
Veneers allow your dentist to alter the length, width, colour and shape of a tooth, and even may help restore your smile. 
Because they are designed to imitate natural tooth enamel, veneers look and feel similar to natural teeth.
Veneers are designed to resist staining and lighten smiles.