Our dental office provides teeth whitening procedures in Vancouver to help change the colour of your natural teeth.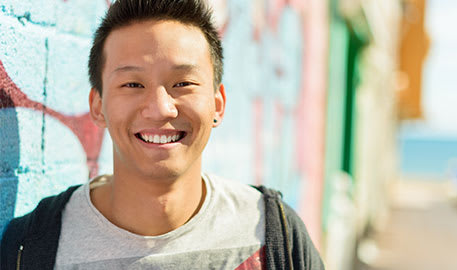 Teeth Whitening Procedures
At Image Smiles, we offer our patients both in-office and take-home options to help remove stains and change the appearance of your teeth. Our dentists may be able to help you choose the option suited to your needs.
In-Office Teeth Whitening in Vancouver
At Image Smiles Dental, we use the Sapphire Whitening System, a tooth whitening method.
Sapphire uses UV light in combination with a specifically formulated whitening gel.
It can only be performed by a dental professional and may even produce same-day results.
Take-Home Teeth Whitening in Vancouver
Our take-home procedure requires a dental visit where we will fit you with a custom whitening tray.
You will also receive a whitening gel and thorough instructions on how to use your at-home whitening system.
In typical treatments, you will apply the gel to your custom trays and wear them for one hour a day for a week or two.